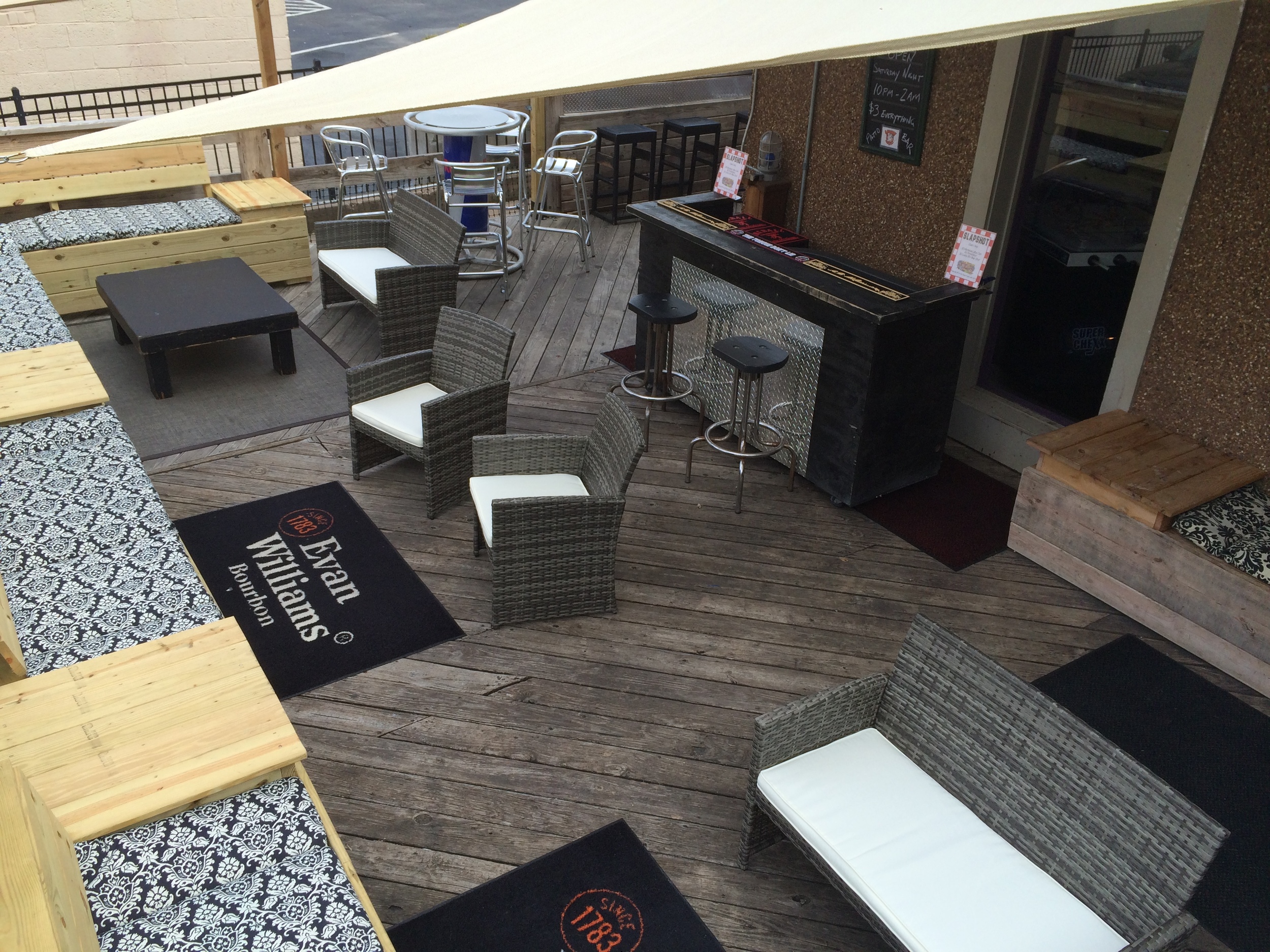 The Classiest Dive Bar
in Raleigh
Never a Cover, Always a Great time
LOCATED IN DOWNTOWN RALEIGH'S GLENWOOD SOUTH
Some know us as "Lucky B's". Others know us a "Lucky 13's". Still others know us as "Around the Corner". No matter what they call us, we are known as Glenwood South's favorite hot spot. We redefine the look and feel of a "sports bar". People love us because they can meet their friends seven nights a week, in their jeans, and get a drink without draining their wallets.
Raleigh's favorite corner fun bar is located off Glenwood Avenue nestled behind Armadillo Grill. We have a diverse and eclectic clientele, talented bartenders, pub games, year-round outside seating, and the cheapest beer and drinks in Raleigh! Our music isn't your typical top 40 off-the-radio mix. Our jukebox allows our patrons to hear any and all of your favorites. These are just some of the reasons that Lucky B's has won the prestigious Z Spotlight – "Raleigh's Best All-Around Bar" for years running!
Phone
(919) 833-1310
Location
609 Tucker St
Raleigh, NC 27609
Hours
M-Tue 7p–2a
W-Fri 5p–2a
Sat- 1p-2a
Sun 1p-2a
LUCKY B'S NEW SWAG IS IN, GET YOUR NEW SHIRTS AND FLEX FIT HATS, IN ALL COLORS FOR BOTH WOMEN AND MEN.